Inspiration From Top Rod Builders
Inside our blanks
The latest tech. Proprietary materials. Get the advantage before you even hit the water.
As part of St. Croix Rod, we're able to truly geek out on any idea we have for blanks, knowing our engineers are the best in the world when it comes to advancing rod and blank technology. Our team has introduced some of the industry's biggest performance breakthroughs, ensuring you get the lightest, strongest rod blank available.
Our Carbon Can't be Beat
We use proprietary carbon fiber blends that deliver incredibly strong – yet sensitive and lightweight – rod blanks. It's the industry standard for a reason. 
Learn More About Our Materials
Tech to Take Your Rod to the Next Level
Whether it's our IPC® tech that eliminates all transitional points in a rod blank, or our Taper Enhancement Technology that creates better action and improved sensitivity, our R&D team is always pushing the limits on what's possible.
Take A Tour Through Our Technology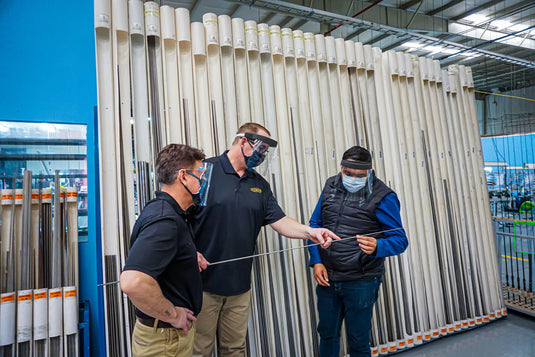 Beautiful rods – and the stories behind them.