Blank Technology
Only the Best Tech Goes Into Our Blanks.
Backed by the R&D team at St. Croix Rod, our blanks offer the most advanced technology available to anglers. From the latest composite materials that deliver light, yet incredibly strong blanks, to advanced manufacturing techniques that provide exacting results, you always know you're getting a premium product that can't be beat on the water. As the only blank manufacturer featuring St. Croix tech, our products are truly unmatched in the market.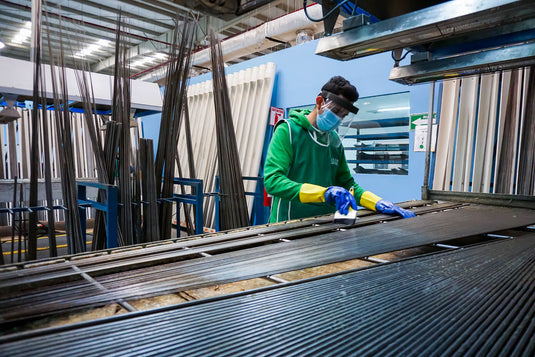 Integrated Poly Curve Manufacturing
Developed exclusively by Rod Geeks & St. Croix engineers, Integrated Poly Curve® (IPC®) technology sets the standard in blank manufacturing. IPC-engineered blanks feature smoother actions, increased strength and greater sensitivity by eliminating all transitional points.
Advanced Reinforcing Technology
An exotic carbon fiber material, Advanced Reinforcing Technology™ (ART™) increases the strength of Rod Geeks blanks 10 times over. And, it does so with virtually no increase in blank diameter or weight. ART™ also improves hoop strength, which prevents the blank from deforming under severe load, such as a powerful hook set. This is the same tech you'll find in premium St. Croix rods.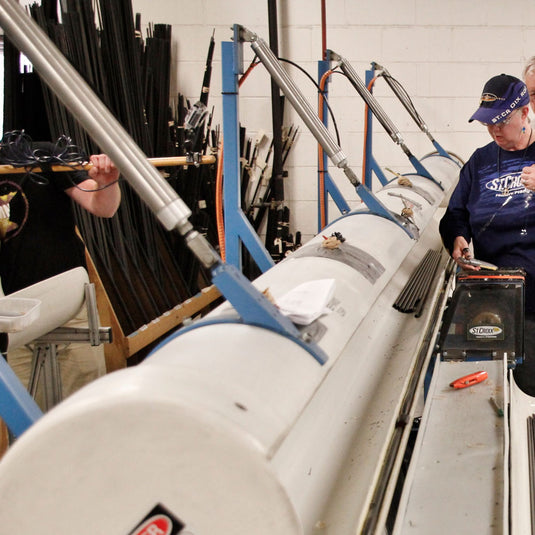 Fortified Resin System
Using a proprietary fortified super resin and computer-operated curing ovens, this system prevents microbuckling to keep carbon fibers in proper alignment. Blanks made with the Fortified Resin System are consistently 33% stronger than those made with conventional resins and curing methods.
Premium Materials
Crafted with the finest carbon and fiberglass
Our carbon fiber blanks are known for their proven strength and responsiveness, thanks to proprietary blends developed and tested over decades by St. Croix and Rod Geeks.
Want fiberglass?
We engineer and develop our blanks in house to be some of the lightest options available to anglers, making this the go-to for throwing crankbaits.